Thursday, February 2nd, 2012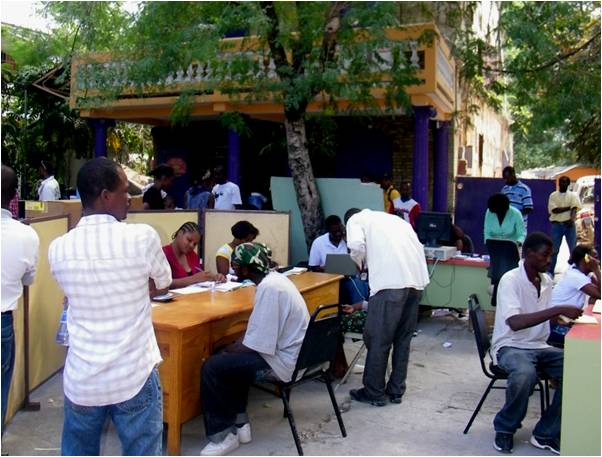 Great story from GOOD, highlighting Fonkoze (Kreyol for "the Shoulder to Shoulder Foundation,") which is helping Haitians rebuild their finances through banking services. Check out the details below…..
…When a 7.0 earthquake rattled already-struggling Haiti two years ago, banking services crumbled to a halt. "ATMs don't get refilled in disasters," says Carine Roenen, Fonkoze's director. "Access to cash is an overlooked aspect of relief."

Commercial banks were closed for weeks, but Haitians in the U.S. and elsewhere desperately wanted to send money back to family members. Fonkoze had always offered remittances; giving clients access to that money through at least one re-opened Port-au-Prince branch was the first goal.

Even that was a challenge. "We were pretty badly hit," Roenen says. "We lost our three buildings in the metropolitan area. Five of our staff members died." Plus, the bank vault was so damaged you could walk into it through a hole in the wall. Hundreds of Fonkoze staff members were living outside in the streets, but a week later, the bank re-opened.

Remittances poured in, so many that the group had to fly in $2 million in cash to pay them. While the country's central bank was still closed, gas stations had re-opened. With nowhere to put money, Fonkoze stepped up and took deposits, doling the cash out as remittances—all the while keeping the hole in the vault hush-hush. "It earned us a lot of new clients," Roenen says. Filling that need for cash in a crisis helped her group grow 20 percent since the quake, despite crumbled branches and displaced employees….
Read the full story here: A Haitian Bank Thrives After the Quake by Helping the Poor – Business – GOOD.