Thursday, April 19th, 2012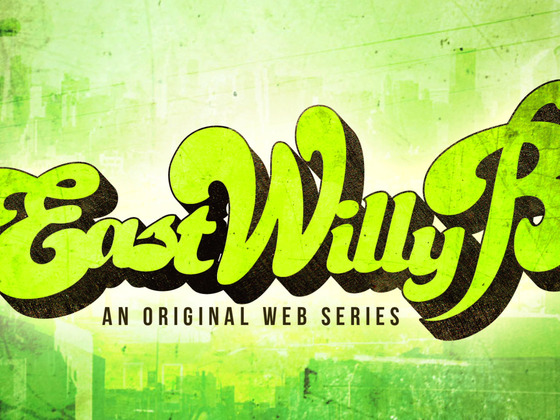 Our good frirends behind the orginal web series East WillyB are looking to expand their reach with some new episodes. Their on the quest to raise $50K to fund their new stuff.
Need more of a backstory? Check out the video below…
East WillyB, a multicultural, comedic series, that explores the beauty, humor, and tensions when cultures collide in the face of New York City's gentrification, launched a $50,000 kickstarter campaign on April 13, 2012, the one year anniversary of their pilot release. The series, shot on location in Bushwick, Brooklyn, centers around second-generation Puerto Rican, Willie Reyes Jr., who, with the help of his community, tries desperately to keep the family bar in business in the face of the hipster invasion of his neighborhood. The series' six episode pilot season premiered to critical acclaim in April 2011, garnering over 30 pieces of press across TV, print, and online media and over 100,000 views to date. The series has been one of the most successful independent series created for the New Generation English-dominant Latino.

Despite the immense success of the series, the creative team has still struggled to finance a full season. "We've pitched multiple networks for the past two years, and we've heard everything from 'your series is too high brow for Latinos,' to 'its too Puerto Rican,' to 'you're just too early.' We've decided to stay independent and finance ourselves, because we believe the new generation Latino is hungry for content that challenges the stereotypes we so regularly see in the media," said co-creator Julia Ahumada Grob. Because the Kickstarter campaign is circumventing traditional private equity film finance models, Grob observed, "if this effort is successful, East WillyB will be a series funded by an entire community that shares our sentiment that these stories need to be told."

On Kickstarter, individuals receive rewards in exchange for supporting a project. Backers who pledge $25 to the East WillyB campaign will be sent a personalized postcard signed by the cast; $50 nets a backer digital download of an original song from the series sung by East WillyB star and vocal genius Flaco Navaja, and $500 yields a walk on role on and an invitation to the wrap party. However, if the East WillyB fundraiser does not reach its goal, all pledges will be cancelled, and a series offering audiences a glimpse into the life of the Urban Latino community will not be made.

The series has grown immensely from its Pilot Season to the season it intends to fund through Kickstarter. "We have learned a lot from our fans," shares co-creator and filmmaker Yamin Segal, " so our first season reflects their desire to see longer episodes." If successful, the Kickstarter funded Season will feature twelve 7-9 minute episodes, broken down into three episode narrative arcs. The full Season will have the opportunity to be distributed online via 7-9 minute episodes, licensed to TV via four 22 minute episodes, and distributed in full as a 91 minute feature film. "We hope to challenge the idea that socially-conscious media featuring Latino characters is not profitable by creating an innovative distribution model that could be used by other independent creators," explains Segal.

"We've made it this far with no money, thanks to the passion and hard work of our amazing cast and crew, the support of Latino media sites and bloggers, and our incredible fans nationally and internationally," celebrated Grob, "Just imagine the impact we could make with $50,000."
Help the team out by making a pledge at: http://kck.st/HzE3MT.